Good to know
Your Webshop Contact
University of Bern
Communication & Marketing Department
Ueli Zwahlen
Hochschulstrasse 6
3012 Berne
ulrich.zwahlen@kommunikation.unibe.ch
Phone 031 631 86 43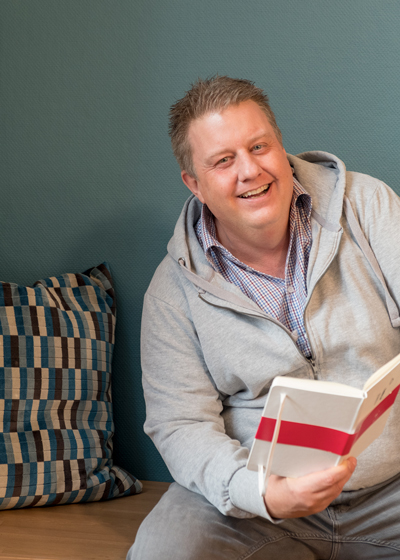 Value obligation
Since September 2019, the webshop of the University of Bern has been purchasing all articles ordered via Pandinavia in a CO2-neutral way and supports the project "Clean Drinking Water Diana, Madagascar" with its contribution. Pandinavia is a climate-neutral company that completely offsets CO2 emissions.
Fairtrade
When selecting products, our shop partner Pandinavia ensures that fair working conditions are observed. Pandinavia is a member of BSCI, a non-profit organisation which aims to improve working conditions in a sustainable way. Further details about BSCI can be found here.
Climate protection with ClimatePartner

Pandinavia is climate-neutral and has been fully offsetting its CO2 emissions since 2019. Learn more about the climate protection project that Pandinavia supports
Humanity and sustainability at HAKRO, our supplier of T-shirts and hoodies
A home for orphaned children, schooling, electricity, health stations, free clothing, sports and nutrition programmes in countries and regions in need of support. Equal opportunities for women, help with sustainable basic needs, vegetable growing, conscious animal husbandry and learning how to handle money. Read for yourself what the clothing supplier HAKRO is doing for more humanity and justice.
Recycling of 95% of the waste, second use of material remnants, a cardboard box from the producer to the customer, climate-neutral dispatch of goods, saving paper, production of electricity by solar energy, reduction of water consumption by 55% with the aim of becoming completely climate-neutral soon. This commitment can be read here.
An overview of all certificates and cooperations of HAKRO can be found here.
Head start through sustainability with our HALFAR® bags
The environmental management system at HALFAR is DIN ISO 014001:2015 certified. The company's operations are completely CO2-neutral. This is also due to the modern photovoltaic system and pellet heating. Further electricity requirements are covered by the purchase of certified green electricity. No fossil fuels are used. The HALFAR bags in the webshop of the University of Bern are PVC-free.
You can find out more here.
Glass carafe "Blue University"
he Competence Centre Labour KA of the City of Berne supports unemployed people in their professional and social integration. Our glass carafe is manufactured in the Glass Design Competence Centre. Around 30 people between the ages of 25 and 60 work there, with different backgrounds and different skills. The University of Berne is part of the "Blue University" initiative.
The knife and Swisscard from Switzerland
Victorinox, our pocket knife supplier and Swisscard producer, was able to reduce the consumption of heating oil from 30,000 litres per year to a maximum of 1,500 litres thanks, among other things, to heat recovery from its production facilities. Find out what else is being done at this Swiss company here.
The ballpoint pen manufactured in Ticino
The refill can be replaced on any Prodir ballpoint pen. And to set a good example in sustainability, we offer these refills free of charge for the time being. Simply send a mail to webshop@kommunikation.unibe.ch and we will ensure that your beloved ballpoint pen from Ticino writes again. What else distinguishes Prodir can be found here.
Caran d'Ache, a piece of Swiss history
Another important brand for Swissness is Caran d'Ache. It stands for concentrated production in Geneva, is ISO-certified and works with water-based paints instead of solvents, which is better for the environment.
FSC - Paper is not just paper
The paper products in the shop bear the FSC label and come from responsible forestry.
Quality for sustainability, promises Fare
The umbrella is stable and tested for break resistance. So that it lasts for years and is not just a disposable item. That's what Fare, our umbrella manufacturer, promises. In addition, Fare has been shipping its products since 2012 with DPD completely CO2-neutral. With the BRICHBAG, the umbrella manufacturer also supports the project "Backpacks for the homeless".
Here you will find answers to frequently asked questions (link to FAQ)
General terms and conditions (link to the general terms and conditions)
Privacy Policy (Link to Privacy Policy
Photo shooting with students
For one day, students from the University of Bern were on the road with products from the web shop on the university campus. A photographer accompanied them and created a world of images. Click here and immerse yourself in the world of our students.